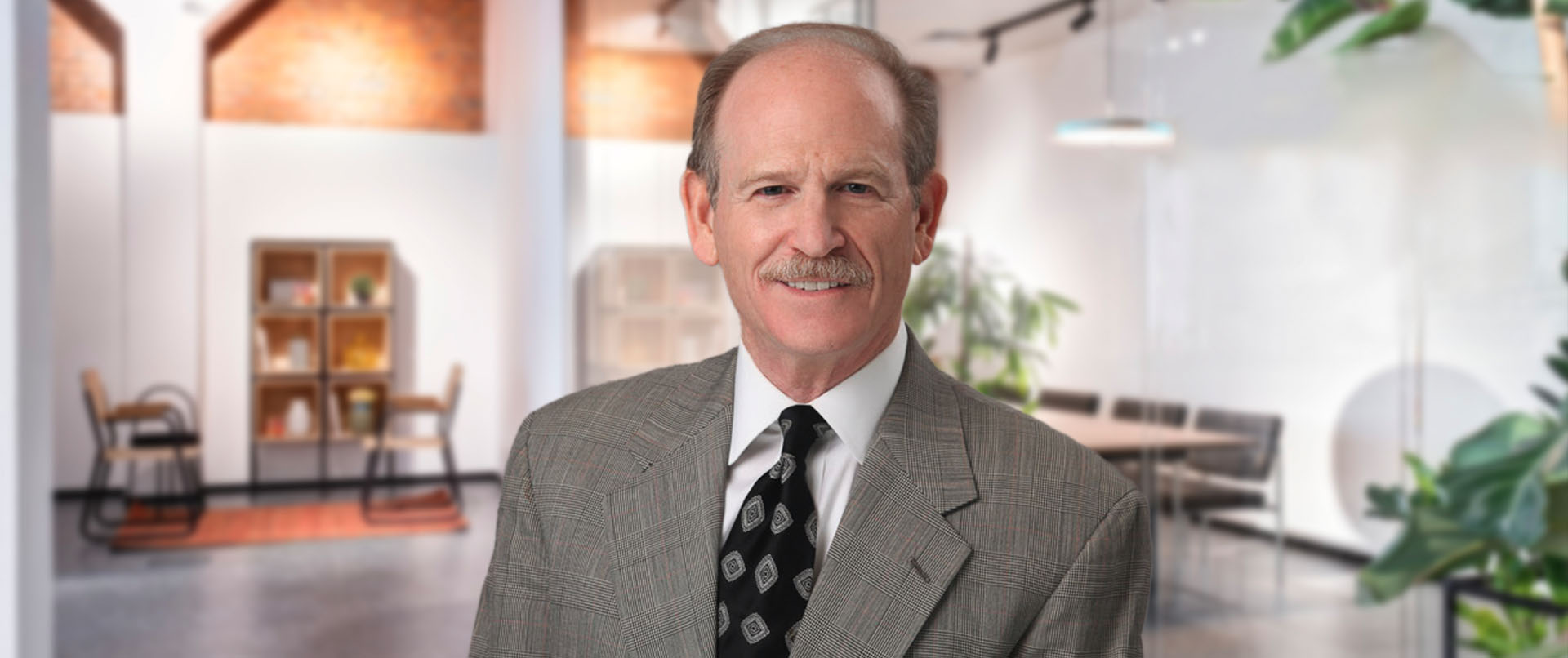 Neil C. Gordon
Partner Atlanta, Georgia
Neil Gordon is a partner in Taylor English's Litigation and Dispute Resolution Department where he focuses his practice on bankruptcy, fraud investigations, and creditor's rights. A nationally recognized leader in bankruptcy law, with more than 40 years of experience, Mr. Gordon seamlessly guides clients through the complexities of bankruptcy, creditors' rights, debt restructuring, distressed assets, and fraud. Throughout his career, he has counseled secured and unsecured creditors, creditors' committees, trustees, receivers, and debtors-in-possession. Mr. Gordon has extensive experience serving as a bankruptcy trustee in Chapter 7 and Chapter 11 cases and as an SEC receiver. 
Mr. Gordon began his legal career as a law clerk to the Honorable Robert L. Vining, Jr., United States District Court Judge for the Northern District of Georgia, Atlanta Division.  In 1993, Mr. Gordon was appointed to a panel of Chapter 7 trustees in the Northern District of Georgia by the Office of the U.S. Trustee and continues to lead this panel of trustees. He has held every office, including President, of the National Association of Bankruptcy Trustees and authored or co-authored its quarterly case law update for 18 years. 
As a bankruptcy trustee and receiver, Mr. Gordon has administered a number of high-profile cases, including John Porter, former Chair of Worldcom; William Johnson, former owner of the Ritz-Carlton hotel chain; Steely Hubert Humphrey, co-founder of A.L. Williams which became part of Primerica; M2Direct; The Grape, Inc.; Alpha Protective Services, Inc.; New Day Atlanta; Zephyr Automotive Finance Co.; Plaza Mortgage & Finance, Inc.; and C.M. Vaughn LLC. The latter cases all involved Ponzi schemes. 
Additionally, Mr. Gordon served as the bankruptcy trustee for Bertha Hagler, the ex-spouse of World Boxing Champion Marvelous Marvin Hagler. In that case, Mr. Gordon successfully challenged Ms. Hagler's mortgage in a case of first impression before the Supreme Court of Georgia in what is known as Gordon I which along with Gordon II established the proper attestation for deeds in Georgia. 
Mr. Gordon's deep knowledge and commitment to bankruptcy law has made him highly respected by bankruptcy judges, lawyers, and trustees around the country. He is a frequent speaker and author, having conducted more than 195 seminar presentations across the United States and having published more than 90 scholarly articles and book chapters on bankruptcy law, which can be found here. From 2002 through 2021, he has co-authored a quarterly article, "In Brief," for the Journal of The National Association of Bankruptcy Trustees. 
Mr. Gordon, an Atlanta native, is married with two adult children. As a competitive runner, he won a gold medal in the Atlanta Senior Olympics and represented the Atlanta Track Club on a Men's Masters Relay Team that broke, and still holds, a world record. At 19, Mr. Gordon co-founded a travel business, Western Odyssey, Inc., specializing in taking teenagers on backpacking, climbing, and camping tours of the National Parks of the Western U.S. and Western Canada.
Affiliations
American Bankruptcy Institute, Co-Chair of Legislation Committee and Lifetime Member
American College of Bankruptcy; Fellow
Atlanta Bar Association, Bankruptcy Law Section, Chair 1992-93, Board Member 1988-94
Georgia Bankruptcy American Inn of Court, Master of the Bench
National Association of Bankruptcy Trustees, Board of Directors, 2000 – 2014; Executive Committee Member, 2006 – 2014; Secretary, 2006 – 2007; Treasurer, 2007 – 2008; Vice-President, 2008 – 2011; President, 2011 – 2012; Immediate Past President, 2012 – 2013; Past President Director, 2013 – 2014
National Association of Federal Equity Receivers, Full Member
State Bar of Georgia, Member
United States Trustees; Panelist
Advisory Board (one of eight members) for Costs of BAPCPA, Consumer Bankruptcy Fee Study Final Report
Member, Chapter 7 Subcommittee for the ABI Commission on Reform of Consumer Bankruptcy Law (one of two trustees so serving)
Recognitions
Georgia Super Lawyers, various years in both bankruptcy and creditors rights
Georgia Trend, Legal Elite, various years
Lawdragon 500, Leading Global Bankruptcy & Restructuring Lawyers, 2020 – 2023
Lexis-Nexis®/Martindale-Hubbell, Georgia's Top-Rated Lawyers
Atlanta Business Chronicle in 2011-2013, Named one of the 100 most influential professionals in Atlanta
Practice Areas
Bankruptcy
Creditors' Rights & Bankruptcy
Fraud Investigations
Litigation & Dispute Resolution
Education
University of Georgia, JD
University of Florida, BSBA
Bar Admissions
Courts
Supreme Court of the United States
U.S. Court of Appeals for the 11th Circuit
U.S. District Court for the Middle District of Georgia
U.S. District Court for the Northern District of Georgia