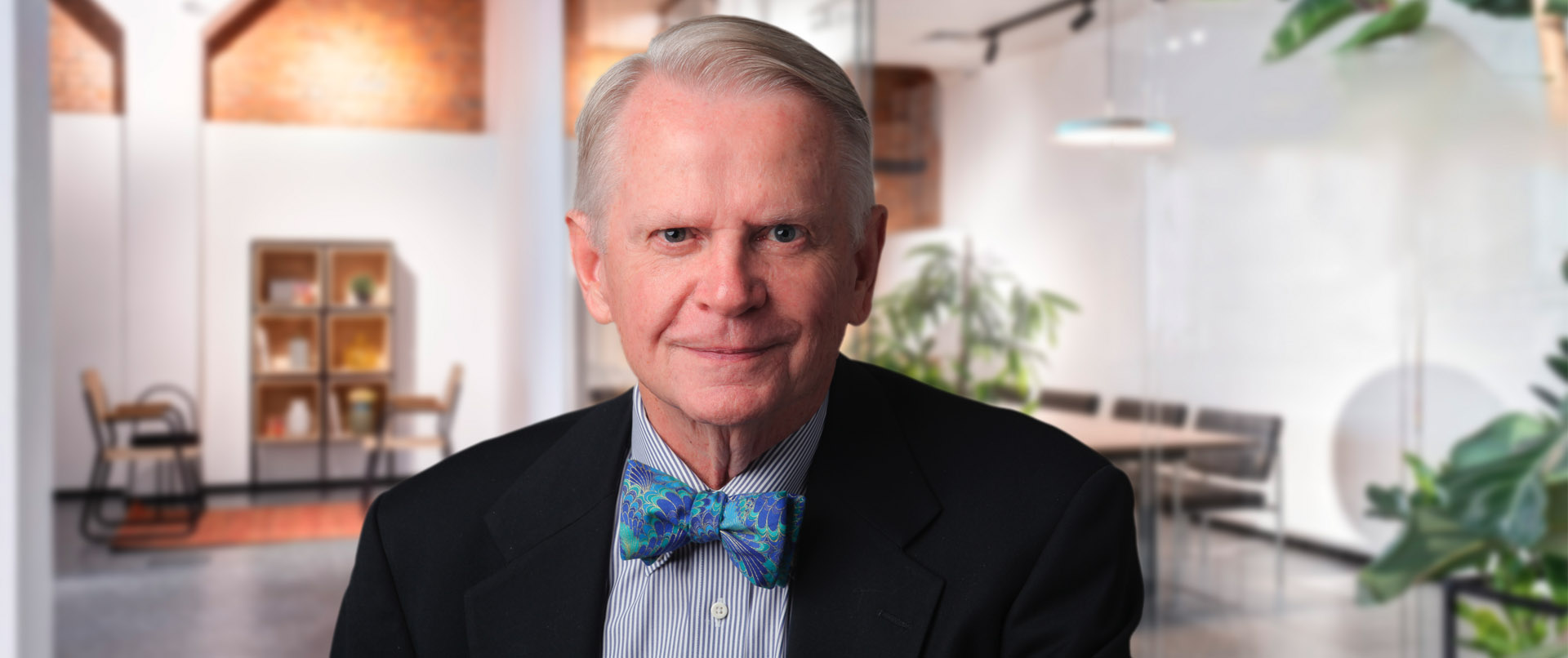 Michael H. Trotter
Counsel Atlanta, Georgia
Michael H. Trotter enjoys assisting clients in devising successful solutions to difficult business/legal problems and in finding answers that save companies in some cases and resolve complex challenges in others.
Mr. Trotter has served at various times as the principal securities lawyer for more than 15 public companies. He also served as the principal corporate attorney for several of these clients. Mr. Trotter has been the responsible attorney for debt financings as large as $525 million, and he has supervised the legal work related to many business sales and acquisitions. He has served as special counsel to committees of independent directors in corporate investigations.
Mr. Trotter has devoted significant time to the representation of closely held businesses as well as family businesses, and he has served as an expert witness/expert adviser with respect to law firm operations and economics in two of the largest law firm bankruptcy proceedings in recent years. Mr. Trotter has served as a special master for the U.S. District Court for the Northern District of Georgia.
He has taught securities regulation at the Emory University School of Law as well as courses in law firm management and economics.
Mr. Trotter is the author of two important books on the economics and operations of major business practice law firms in America titled, "Profit and the Practice of Law: What's Happened to the Legal Profession?," and "Declining Prospects: How Extraordinary Competition and Compensation Are Changing America's Major Law Firms." As the author of "What's to Become of the Legal Profession?," published in 2017, he discusses the future of the practice of law in the United States. All of Mr. Trotter's books can be found on Amazon.com.
Affiliations
American Bar Association, Law Practice Division's Law Firm Finance Committee, Past Chair; Law Practice Division's Knowledge Strategy Interest Group, Past Board Member; Law Practice Division's Lawyer Leadership & Management Interest Group, Past Member
Atlanta Children and Youth Services Council, Past Director and Secretary
Atlanta Commission on Crime and Juvenile Delinquency, Past Staff Attorney
Brown University, Phi Beta Kappa, Member
Brown University, Trustee, 1978-1983
Student Life Committee and the Minority Affairs Committee of the Brown Corp., Member, 1978-1992
Buckhead Coalition, Past Director
Butler Y Homes, Past Director
Central Atlanta Progress, Past Director
Metro Atlanta Chamber, Education Committee, Past Member
Metro Atlanta Chamber, Past Education Committee
Principal founder, Former executive officer and director of Good Government Atlanta, Research Atlanta, and the Atlanta Committee for Public Education (various times between 1966 and 2002)
Special Committee appointed by the U.S. District Court for the Northern District of Georgia in the early 1970s to advise the Atlanta Public School System on the creation and operation of a unitary school system, Past Member
State Bar of Georgia
The Atlanta Action Forum, Past Agenda Committee Chair and Member, Past Co-Secretary
The Atlanta Crime Commission, Past Director
The Butler Street YMCA, Past Director
The Clark Atlanta University School of Business, Past Advisory Board Member
United Way of Greater Atlanta, Past Director
Urban Design Commission of the City of Atlanta, Past Member
Recognitions
Phoenix Award, 2016, Mayor of Atlanta, for contributions to the City
Daily Report, Lifetime Achievement Award, 2016
Martindale-Hubbell AV® Preeminent™ Peer Review Rated
First recipient of the "Igniting a Passion for Justice Award" of the Southern Regional Council, 2001
Distinguished Service Award of the Atlanta Business League, 1986
Brown University, Phi Beta Kappa, Trustee, 1978-1983
Harvard University, Woodrow Wilson Fellow 1958-1959
Practice Areas
Education
Harvard Law School, JD, 1962
Brown University, BA, cum laude, 1958
Harvard University, MA, 1959
Bar Admissions
Courts
U.S. Court of Appeals for the 11th Circuit
U.S. District Court for the Northern District of Georgia